Pienso + Graphcore
Unlock the building blocks for Generative AI within your text data, faster and more efficiently.

Book a complimentary two-week pilot with your own data.
Your data, your knowledge - your own fine-tuned Large Language Model
Imagine being able to harness leading-edge large language models to extract new insights from your business data. Now consider how much more powerful those LLMs become when your own subject-matter experts are able to optimise the models on data they've labelled themselves, all without writing a single line of code.
Pienso - powered by Graphcore accelerated compute – unlocks the full potential of real-time, self-service text analytics.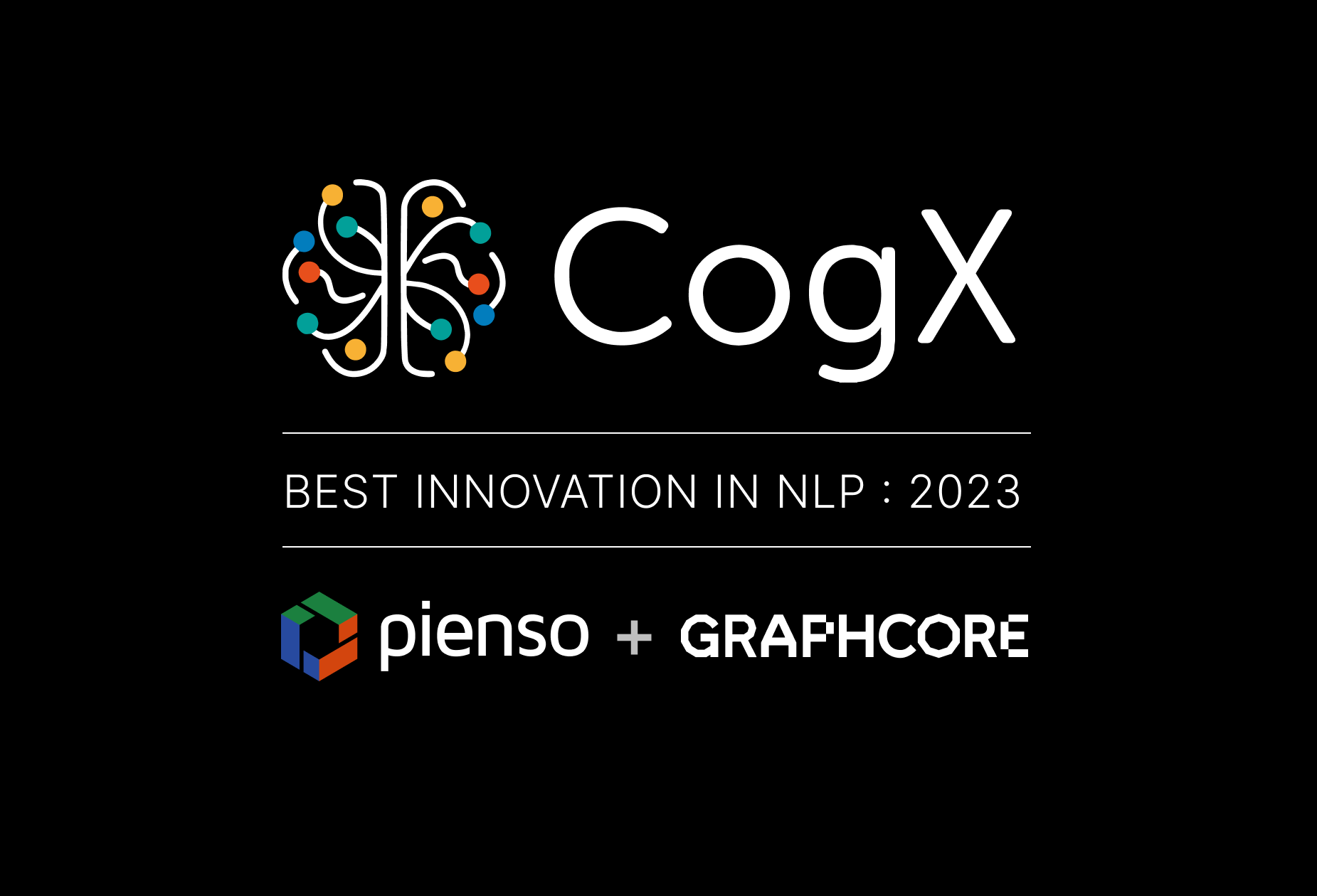 Making AI work for business
"We are making it so you don't need to have an ML ops team in order to train and test models with bleeding-edge AI technology like Graphcore IPUs. We make it easy to buy, configure and deploy with your own text data. So you can see for yourself the real-time insights that no-code tagging, training and modeling deliver."
Graphcore CEO Nigel Toon & Pienso CEO Birago Jones
Speak to an expert
Graphcore + Pienso Solution
Empowering business users
Ideal for anyone trying to get high quality, high speed insights from large amounts of written data, including customer experience leaders in media & entertainment, e-commerce, telecoms, financial services and social media companies.
No code, low code
No coding or ML skills are needed to build and run models, meaning it can be used by subject matter experts and strategic decision makers within a business, removing reliance on in-demand AI engineers & data science teams.
Empowering non technical users
AI projects work best when they are guided by domain experts who understand the data. CMOs, chief customer officers and heads of business units with a high volume of text data but no technical expertise can now easily set up and run their own AI transformation programmes.
Enterprise-Grade Features
IPU Performance Advantage
Thanks to the IPU's designed-for-AI architecture and world leading performance in NLP, the Pienso + Graphcore solution trains on your data in minutes, not hours. The IPUs finer grained compute unlocks more intelligent insight at the sentence level; a performance gain that makes a powerful solution truly transformative.
Natural Language Processing
Pienso + Graphcore uses advanced natural language processing to help businesses extract actionable insights from written text such as comments posted on social media, transcripts of customer service phone calls, news articles and documents.
Ready to go, in the cloud
Pienso + Graphcore is available today in the cloud in North America and Europe with more regions coming soon. Register for our next joint demo and find out more about a free evaluation and special pricing for a pilot with your own data.