INTRODUCING IP‌‍U-MA‍C‍HINE A‌ND‌ IP‌U-P‌OD‌ SYSTEMS
Second generation IPU systems for AI infrastructure at scale
Watch Video
IPU-Machine: M2000
Our second generation, core building block for AI infrastructure, for all your AI workloads. Available standalone to get started and with built-in networking for supercomputing scale, the IPU-M2000 packs 1 PetaFlop of AI compute and 450GB Exchange-Memory. Available to order today.
Learn More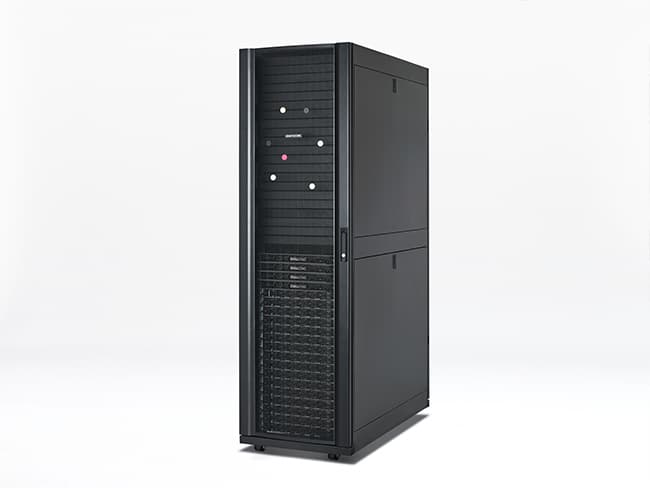 IPU-POD64
Building blocks and reference designs for AI supercomputing scale that every enterprise can benefit from. Graphcore IPU-POD64 incorporates transformative innovations in compute and networking. Available to order today.
Speak to an expert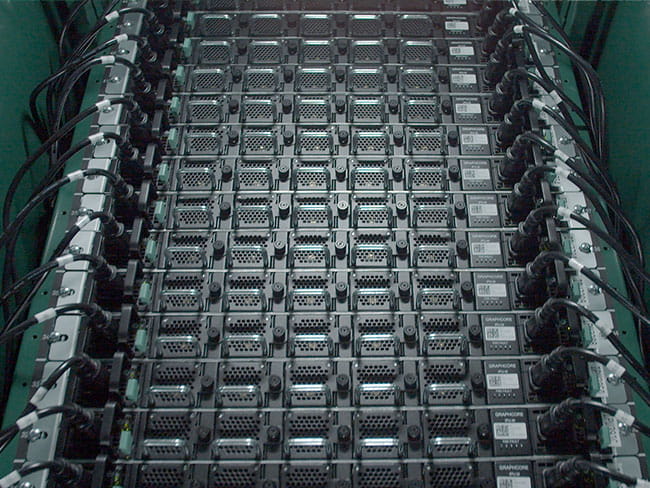 Graphcloud
A secure AI cloud powered by Graphcore MK2 IPU-POD systems hosted by Cirrascale. Offering customers worldwide a simple way to add state of the art machine intelligence compute on demand, without the need for on-premise hardware deployment.
Request Access
BENCHMARKS
State of the art performance with today's large, complex models
BERT-Large: TTT (time-to-train)
Click to Zoom
Natural Language Processing - BERT
The IPU delivers impressive performance across NLP models which are widely used across many industries and use-cases. As can be seen here for BERT-Large the IPU-POD64 achieves time-to train significantly faster than a single DGX A100 platform, and multiple DGX A100 based systems.
EfficientNet-B0: Inference
Click to Zoom
Computer Vision - EfficientNet
High throughput at the lowest possible latency is key in many of the most important use cases today such as visual search engines and medical imaging. The IPU-M2000 achieves 60x higher throughput and 16x lower latency than the latest GPU. In fact, the IPU-M2000 delivers higher throughput at its lowest latency than is achievable by the latest GPU at any batch size.
Our Customers
...with IPUs we've seen impressive throughput in some of our key areas of research. We are excited to be testing MK2 architecture and continue exploring the benefits of this innovative chip architecture
ANNOUNCEMENTS
Look behind the scenes