POPVISION TOOLS
Graphcore's PopVision™ family of analysis tools helps developers gain a deep understanding of IPU performance and utilisation. Visualise your code's inner workings with a user-friendly, graphical interface to optimise your machine learning models.
Download Now
Graph Analyser
The PopVision™ Graph Analyser desktop application helps you to analyse the programs built for and executed on Graphcore's IPU systems. It can be used for analysing and optimising the memory use and execution performance of machine learning models.
Read the Guide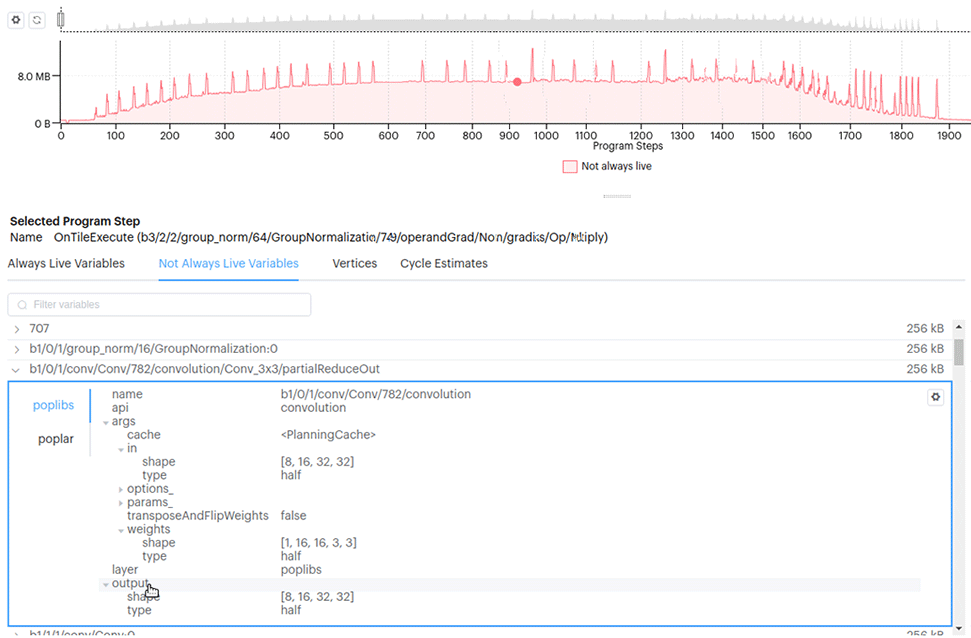 IPU MEMORY ANALYSIS
Capture memory information from your ML models when executed on IPUs. Inspect variable placement, size and liveness throughout the execution.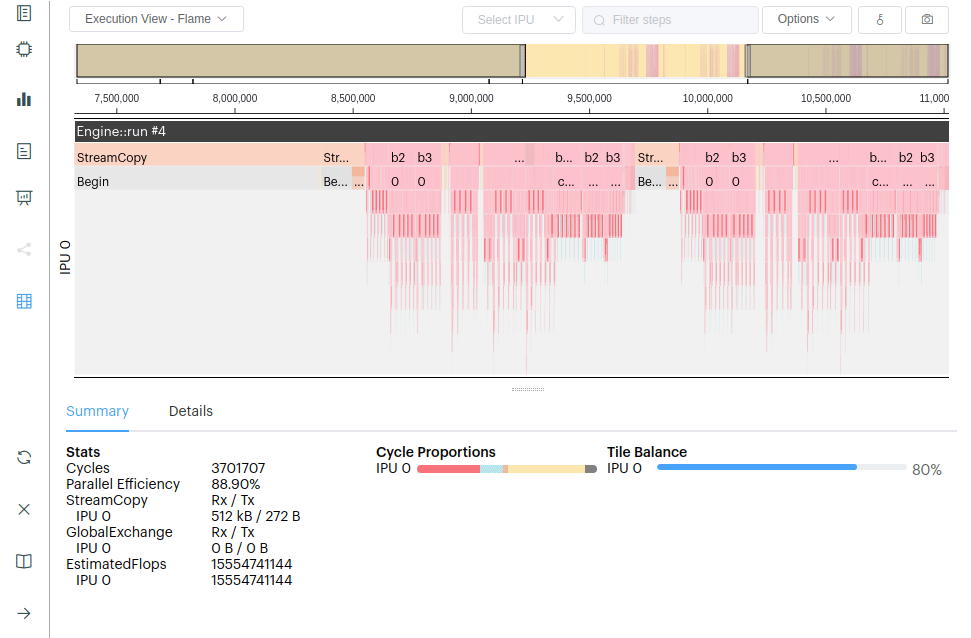 EXECUTION TRACE REPORT
View the output of instrumenting a Poplar program, capturing cycle counts for each step. See execution statistics, tile balance, cycle proportions and compute-set details.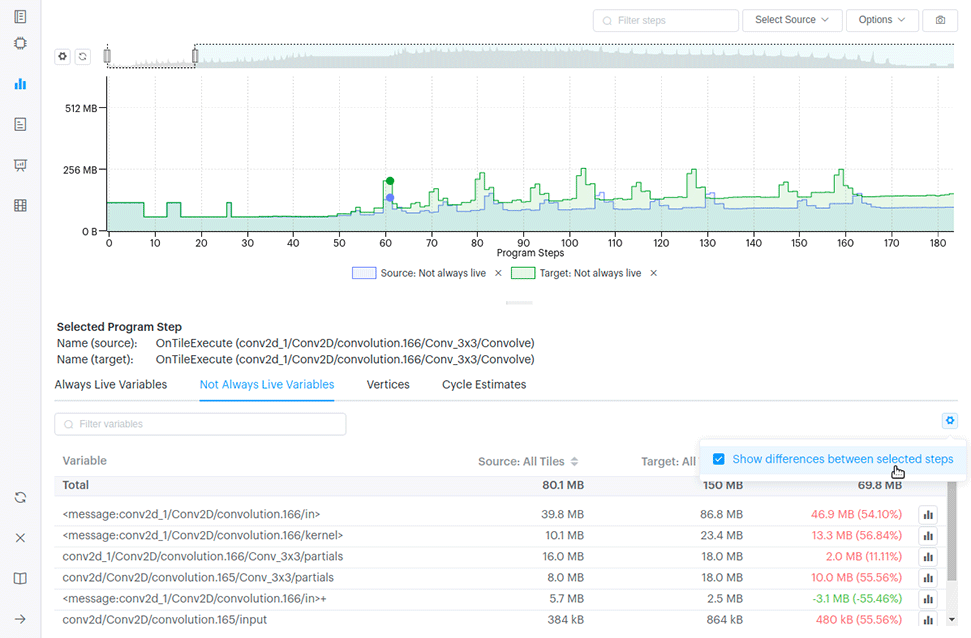 REPORT COMPARISONS
Open two reports at once to compare their memory, execution, liveness and operations. Visualise where efficiencies can be made with different model parameters.
System Analyser
The PopVision™ System Analyser is a desktop tool that provides information about the behaviour of the host-side application code. It shows an interactive graphical view of the timeline of execution steps, helping you to identify any bottlenecks between the host servers and IPUs.
Read the Guide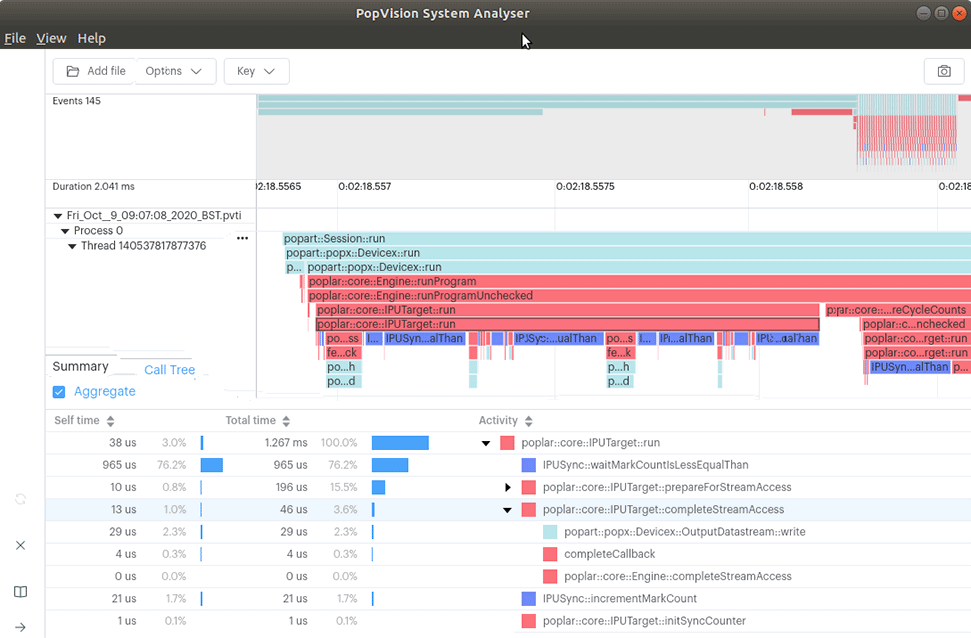 HOST EXECUTION ANALYSIS
Understand the execution of IPU-targeted software on your host system processors. Identify any bottlenecks between CPUs and IPUs across a visual interactive timeline.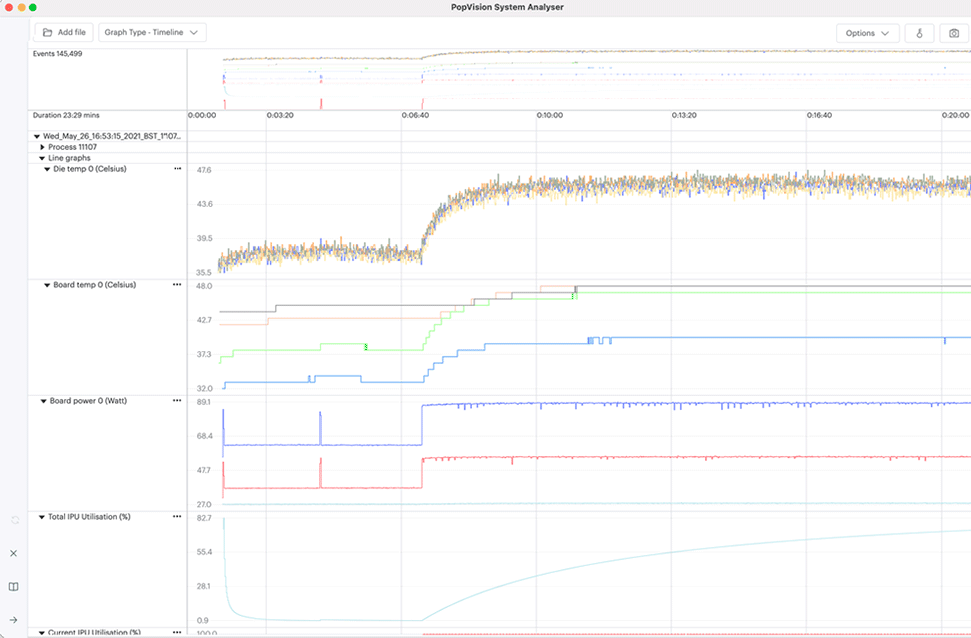 GRAPH DATA
Plot graph data of any numerical data points from the host or IPU processor systems, such as board temperature, power consumption and IPU utilisation.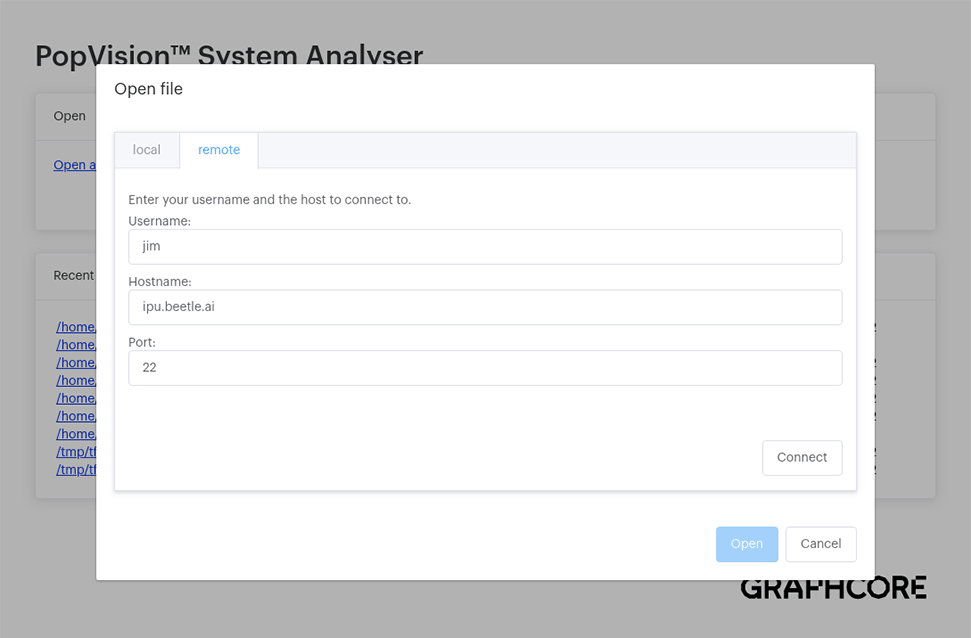 LOCAL + REMOTE REPORTS
Ability to open reports either on your local machine, or remotely on the host machine. The Graph Analyser also supports local and remote report access.